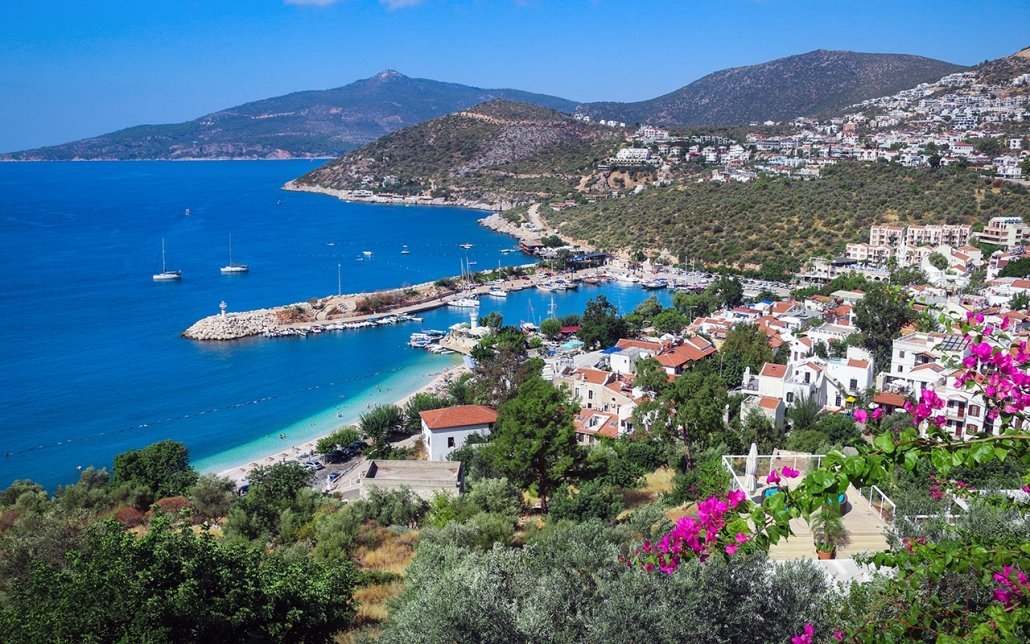 How can I take advantage of Kalkan transfer services? One of the favorite tourist resorts located in the west of Antalya and connected to the district of Kaş is Kalkan. The town, where the Lycian Civilization lived for a period and where this civilization built numerous cities, contains many important historical monuments. This beautiful place, where you can find traces of a bygone era, and the old-smelling atmosphere of the area, decorated with the ruins of the city, attracts people.
The natural vegetation of Kas and the Mediterranean Sea surrounding the resort in blue are among the elements that make Kalkan valuable. In addition, it is rumored that it was founded 150-200 years ago by merchants from the Greek island of Meis, which is located nearby. Referring to the historical beauties of the region and the surroundings close to this region, many historical elements such as Antiphellos Ancient City, Patara Ancient City, Xanthos Ancient City, Tlos Ancient City, Letoon Ancient City, Sunken City Kekova Ancient City, Myra (Demre) Ancient City can be mentioned. For holidaymakers, Kalkan Public Beach, Kaputas Beach and Patara Beach meet their visitors. Among the natural beauties of Kalkan resort; Saklikent Canyon, Blue Cave, Decinlik Sea Cave, Pigeon Lair Cave are located.
We will meet you at Dalaman airport or Antalya Airport to provide transportation to the beauties of Kalkan Kalkanviptransfer.com with its staff, you can make a comfortable trip. Accompanied by a professional and friendly team, you can easily get to your villa, hotel or accommodation area. For these special transfer services, you can choose the type of transfer you want and complete your journey with the vehicle you want. These types of transfers; Private Transfers by Vip Vehicles, Private Transfers by Standard Vehicles and finally Economic Passenger Transfers for Congresses and Seminars are.
Kalkanviptransfer.com for questions and more information about their services, you can contact us by support or Whatsapp line, which you can contact 24/7, and you can make your trips easier. You can also make a reservation immediately for a fast and hassle-free transfer service.
In addition, Click here to get information about other transfer areas around Antalya..