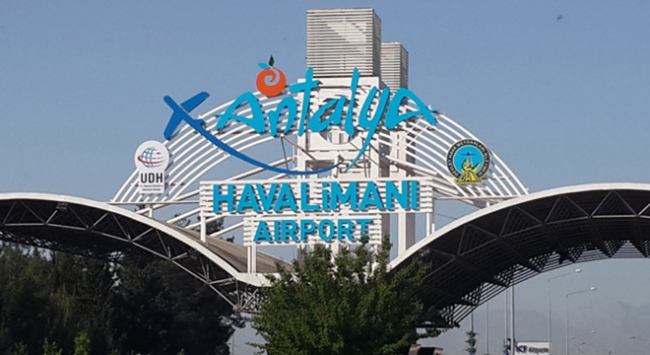 How to go to Kas
You can reach Kas by private transfer vehicle, your own car, bus or plane. Those who do not come with their own vehicle may prefer private transfer, bus or plane. There are direct bus services to Kas from most of the big cities. Those who will arrive by plane should also take into account that they will have to travel for at least 3 hours to reach Kas after the airport.  Click for Kas Transfer prices.
BY PLANE
Since you have heard that Kas is connected to Antalya, the first tendency is to look at Antalya flights. But Dalaman Airport, which is a second alternative, is the airport where you can reach Kas most easily and quickly.
Transportation from Antalya Airport to Kas
It takes approximately 3.5 hours to reach Kas from Antalya. The advantage of flying over Antalya is the possibility of more flight times and therefore cheaper ticket prices. But it is more difficult to reach Kas from the airport by land. You have different options for transfer from Antalya Airport to Kas:
By Bus: Those who want to come by bus should first come to Antalya bus station from the airport. For this, they need to take Havaş, metro or bus. After reaching the bus station in an hour, they can reach Kas directly in 4 hours with the West Antalya minibuses.
Shuttle: No shuttle transfer service from Antalya to Kas, unfortunately.
Rent a car: There are many agencies at Antalya Airport where you can rent a car.
Taxi: Transportation by taxi between Antalya and Kas is 2000 TL. (2022 price)
BY BUS
There are 2 big bus companies that provide transportation to Kas during the summer period. The number and hours of departures change during the summer and winter periods. Buses arrive at the new bus station in Ağullu and from there they organize shuttles to Kas centre. You can take advantage of the most suitable bus ticket service to check the schedules and bus prices to Kas.
Istanbul -Kas 840 km -14 hours / ROTA- Fethiye – Kütahya – Adapazarı – Kocaeli – Gebze – Istanbul
İzmir – Kas 450 km, 7 hours / ROUTE: Muğla – Aydın – İzmir
Ankara – Kas 700 km, 11 hours
Bodrum-Kas 334 km, 5 hours
Marmaris-Kas 228 km, 3 hours
WITH CAR
Istanbul – Kas If you are going with your own vehicle, the journey takes 11-12 hours. You can follow the route of Sandıklı, Burdur, Bucak, Korkuteli, Elmalı, Kas via Afyon by private vehicle.
Ankara – Kas It is approximately 680 km and the journey takes 9 and a half hours. When you turn from the Korkuteli junction on the Ankara Kas route and proceed over Elmalı – Gömbe, the road is 100 km. You're shortening it.
Eskisehir – Kas It is approximately 576 km and takes 8 hours and 10 minutes.
Bursa – Kas It is 700 km and takes about 9 hours.
Canakkale – Kas It is 750 km and takes about 10 hours.
Transportation from Dalaman Airport to Kas – Kalkan
Dalaman Airport, which was completely renovated and enlarged in 2018, is the closest and therefore the most preferred airport to Kas. After getting off the plane, you have various options for your Dalaman – Kas transfer, which takes 2 hours and 30 minutes.
Shuttle Transfer: Minibus services called 'shuttle', which depart at certain times, are used only for Dalaman – Kas transfer. While they work according to demand in the winter, there are frequent flights in the summer (7 reciprocal flights per day). No matter how many people are in the service, they get a fixed price per person. During the winter season, flight times are adjusted according to the daily flight departure and landing times. You must call in advance and make a reservation for the shuttle. Shuttles drop off their passengers at two different points in the center, and bring them to and from your hotel for an extra charge, depending on the situation.
Private Transfer: Companies that provide Private Transfer from Dalaman to Kas, Kalkan also have special welcome services for you. They have a flat fee for this, the 2022 price ranges from 60GBP to 90GBP depending on the number of people, vehicle type and agency.
Dalaman Kas Taxi: The price of a taxi between Dalaman and Kas varies between 1500-1800 TL. (2022 price)
Rent a Car: There are various companies where you can rent a car at  Dalaman Airport, as well as car rental agencies based in Kas.
By Bus: With the Havaş shuttle service departing from the airport, you first need to go to the Fethiye bus terminal and then take the BatiAntalya minibuses that go to Kas. This journey is the cheapest, but the longest and most laborious.