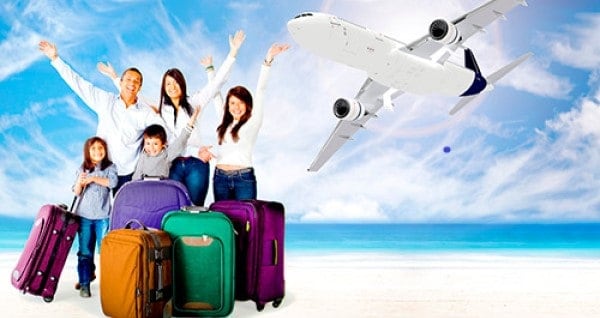 Kalkan transfer service is in high demand in our country, especially in the summer months, as in all tourism resorts. Due to its proximity, Dalaman Airport Kalkan transfer service has been in great demand recently. For these highly demanded Dalaman Airport Kalkan transfers, our company takes all the necessary measures for the comfort, peace and safety of people during the registration process and afterwards. To perform your live transfer via Whatsapp, please click here.
Kalkan to Dalaman Airport Transfer
Today, the distance between Dalaman Airport and Kalkan is approximately 121 km. In other words, the transportation between Dalaman Airport and Kalkan takes about 2 hours and 10 minutes. You can make an online reservation for a safe transportation opportunity by examining the transfer fees of our company that provides Dalaman Airport Kalkan transfer transportation. With our private transfer service from Dalaman Airport, two-way transfers can also be made to the Kalkan transfer area, if requested. Since the vehicles we have are disinfected after each use, transportation is provided in hygienic conditions. The vehicles are maintained and ready for the Dalaman Kalkan transfer system. Transportation service is provided with the vehicles that are preferred to the desired region with the transfer team and drivers who are experienced in the field. In some cases, due to some airport-related disruptions in transportation from Dalaman Airport to Kalkan by plane, landings at the airport may be delayed. In such cases, our company does not leave its customers in a difficult situation and provides service 24 hours a day, 7 days a week. Kalkan transfer service transportation is carried out without any delay and waiting situation. You can make a reservation for the Kalkan transfer service at any time and pay the fee by hand delivery in the vehicles.  In addition, there is a whatsapp live support line that can be reached 24 hours a day, 7 days a week for detailed information and questions about Dalaman Airport Kalkan transfer. Dalaman Airport Kalkan Hotel Transfer Today, as Dalaman Kalkan Transfer company, we also have transfer services to hotels in Kalkan. If there are people who have their reservations in Kalkan but have problems in transportation, they can choose our Kalkan transfer service. People who want Dalaman Airport Kalkan hotel transfer always get service at affordable prices. With the prices given per vehicle from Kalkan hotel transfer, customers are picked up from Dalaman Airport and transported to the hotels of their choice. Two-way transfer system can also be applied for customers who wish. In this case, both a transfer from Dalaman Airport to the hotel and a transfer from the hotel to Dalaman Airport are provided. Thanks to the transfer service provided from the hotel door, our customers are left with uninterrupted service 7 days and 24 hours until the Dalaman Airport gate. Disinfected transfer vehicles provide immediate and earliest service. Please contact our live representative to specifically transfer the hotel you are in or the location information, you can reach it by clicking here.
Round Trip Dalaman Airport Kalkan Transfer
The meaning of providing two-way transfer in Dalaman Airport Kalkan transfer service means that people choose transfer vehicles in the form of going to their destination and returning. In the two-way transfer service, a transfer reservation must be made in advance according to the hotel or excursion reservation for the departure and return dates. According to the reservation time made for the two-way transfer, the vehicle will be on standby at Dalaman Airport on time. Our team calls you back after the transfer request via the website for Dalaman Airport Kalkan Transfer. Free water and soft drinks are provided for transfers to Dalaman Airport Kalkan or Kalkan Dalaman Airport. In addition, facilities such as baby seats are also available for guests with babies.
Economic Transfer Between Dalaman Airport and Kalkan
Kalkan Dalaman Airport transfer service provides economical transportation. First of all, in order to benefit from these economic conditions; For easy transportation between Dalaman Airport and Kalkan, it is possible to get information by calling our operation, which you can reach 24 hours a day, 7 days a week for questions that come to mind. For your Dalaman Airport Kalkan economic transfer reservations, it is generally possible to make an online reservation without any prepayment. It is preferred to perform Dalaman Airport Kalkan transfers in a more economical way. Because if people go the same distance by taxi, they make a higher payment. In addition, large vehicles are preferred for crowded families and problems such as hiring two taxis are avoided in a more economical and comfortable way. The personnel who will pick up the people who will go to Kalkan from Dalaman Airport at the domestic or international terminal will be greeted professionally with your name written on paper and company sign.
Who Is Dalaman Airport Kalkan Transfer Service Suitable For?
Dalaman Airport Kalkan transfer service is a transportation method that is suitable for people from almost all walks of life. Recently, families, crowded families, artists, businessmen or statesmen often benefit from our Dalaman Kalkan Transfer services. Kalkan transfer service with luxury vehicles is preferred because it is much safer and more comfortable than other transportation vehicles available today.
Which Vehicles Should Be Preferred for Kalkan Dalaman Airport Transfer?
Persons who will make Dalaman Airport Kalkan Transfer can always choose the vehicles they will travel with in transportation services. The vehicles to be used in the journey should be determined by considering the route of the Dalaman Airport Kalkan transfer journey to be made. If this transfer service is to be taken for a business trip or a short trip, transfer vehicles that can go partly faster and with a small volume can be preferred. The number of people who will travel in Dalaman Airport Kalkan transfer is usually a very decisive factor. In this context, minibus type vehicles can be requested for families or excursion groups of 3 or 4 people. For groups of 7 or 8 people or for large families, the transfer of Kalkan can be made by requesting minibuses with a long case with a higher capacity to carry passengers. Finally, in the Dalaman Airport Kalkan transfer service, if you are traveling with a 3-person excursion group or nuclear family, cars are always a suitable and economical transfer option.
What are the Advantages of Transfer Services from Kalkan to Dalaman Airport?
In our country, a lot of people are visited by transfer service in summer or winter months. Transfer services between Dalaman Airport and Kalkan provide many benefits to users. These benefits are as follows. These; First of all, Dalaman Airport Kalkan transportation services make the lives of users much easier. Because with these transfer services, users can reach any point in Kalkan from Dalaman Airport, where they are located, very quickly and easily.  In some cases, such as traveling long distances with other commercial vehicles such as taxis, quite high amounts of money have to be paid. However, with Kalkan Transfer services, it becomes possible to make quality journeys over long distances in an economical way. Thus, users do not pay higher amounts of money than they should pay, and thus they can travel economically. Dalaman Airport Kalkan transfer service offers a very comfortable journey. Thanks to the vehicles allocated for your use only, you have the chance to have a very comfortable journey, no matter how many belongings you have. Luggage or suitcases of people being picked up from Dalaman Airport can be easily transported in this way. In some cases, there is a problem that taxi drivers do not take people to the vehicle because they have too much belongings. Allocating a vehicle according to the excess of belongings and the number of people who will travel is one of the benefits of using the transfer service on the way from Dalaman Airport to Kalkan or on the way back.
What Should Be Considered While Buying Kalkan Dalaman Airport Transfer Services?
Today, the following issues should be considered when first getting Dalaman Kalkan Transfer services. Transfer service for vacation; In this transfer service, if a family trip will be made from Dalaman Airport for sightseeing or holiday purposes and depending on this situation, if the number of luggage is high when you get off the plane, vehicles with a very high volume should be preferred. Transfer service for business travel; In this transfer service, a vehicle equipped with technological equipment makes the journey comfortable to provide transfer transportation from Dalaman Airport. You can get detailed information from our company before booking for the subjects that may be needed during the trip, such as television, laptop, food and beverage, internet connection details during the trip. Dalaman Airport Transfer services, which are preferred by people who want to catch a plane on time, business people or families with crowded children, are among the most preferred transfer options.
What is Transfer Service?
Today, transfer service refers to the quality service provided for the purpose of taking people from their points to any point they wish. Many people in our country prefer vip transfer services for various reasons. Especially long distances or transfer services from the airport can always be life-saving for people. Especially Dalaman Airport Kalkan transfer services are preferred because they make you feel very comfortable and vip. In this way, getting Dalaman Kalkan Transfer service with confidence in an even more economical way is becoming widespread for both vacation and business purposes. Thanks to the Dalaman Airport Kalkan Transfer system, our drivers, who carry out the transportation process, always stay true to the traffic rules and provide a friendly approach. In addition, for our foreign guests, it should be known that the drivers of the vehicles have foreign language proficiency, which they can speak well and clearly.
Our Purpose in Kalkan Dalaman Airport Transfer
The main purpose of Dalaman Airport Kalkan Transfer, which is provided for the purpose of transportation to Kalkan, which is the most sought-after holiday resort, is to ensure that customers have a quality and comfortable journey and reach their desired destination easily without any problems. As a team, we can easily express that the service provided to our customers is of the best quality with our expert and experienced staff. People who want to benefit from the transportation services between Dalaman Airport and Kalkan and people who want to make a quality journey can contact us.
What Are Our Precautions In Vehicles Providing Kalkan Dalaman Airport Transfer Services?
The pandemic, which is being experienced all over the world, affects almost every sector. Without this being affected, transportation sectors are also taking their place after the pandemic. Some hygiene measures taken after the pandemic are also of great importance in the Dalaman Airport Kalkan transfer system. First of all, the vehicle arrangement in such a way that the air currents between the driver and the passengers are reduced to zero, In the vehicles to be used, there should be a record book showing the time of the last disinfection process and the disinfection method, on the condition that it must be done after each use, In some vehicle transfer models, the passenger seat is isolated with the plastic material that provides a separation from the driver's seat, Our drivers always use masks in our vehicles and when welcoming our passengers, Carrying out the disinfection processes that are carried out after each passenger use, Welcoming the passenger with cologne or a disinfectant after each passenger taken from Dalaman Airport, For the passengers who will be picked up from Dalaman Airport and taken to Kalkan, there should be disposable masks with spares in the relevant vehicle, Carrying out suitcase and baggage disinfection processes before boarding of the passengers taken from the airport, Since airports are always crowded places, keeping in-car hygiene kits for the use of passengers