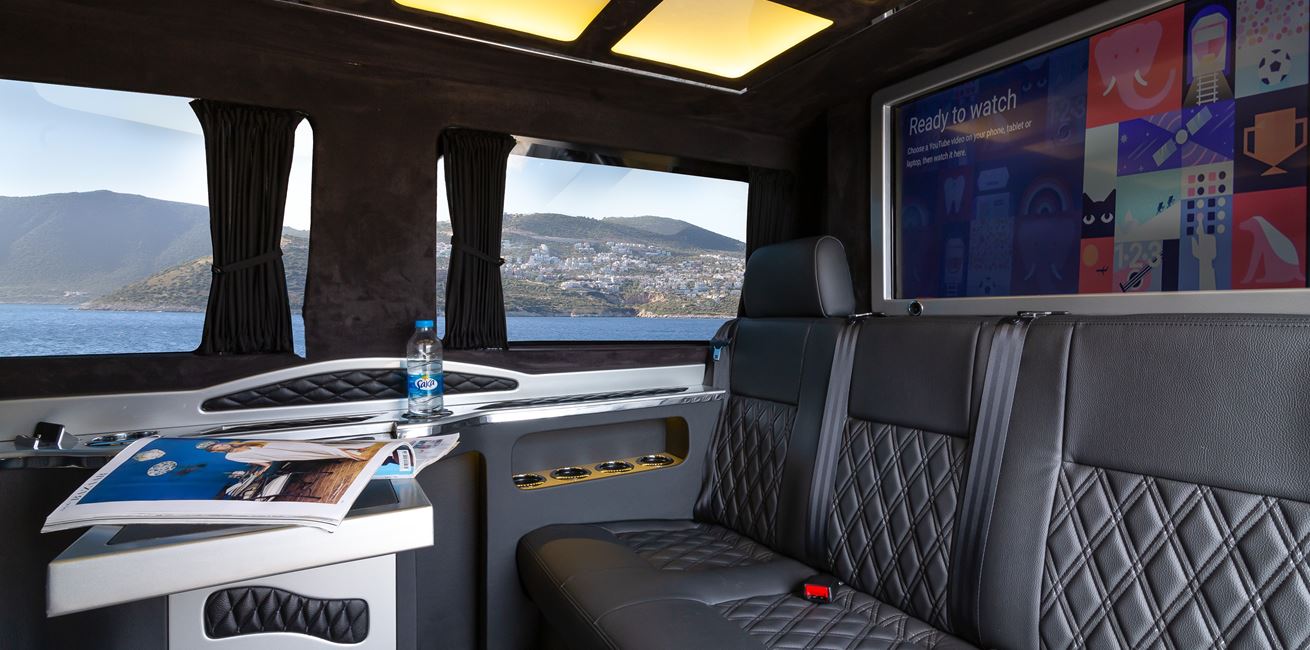 Kalkan, which is one of the holiday spots frequented by local and foreign tourists from many parts of the world, especially British tourists, is one of the favorite places where you can easily reach through transfers from Antalya to Kalkan. They are frequently preferred venues for business meetings, seminars and congresses throughout the year. Reliable and affordable Kalkan transfers organized by Kalkanviptransfer.com are now at your service for this unique place that will impress you with every corner from its sea to its atmosphere, from its scenery to its historical structures.
Antalya Airport to Kalkan Transfer Services
Kaş, which is very close to Meis Island, is another important holiday resort that you can reach with private Kas transfers, as well as the Blue Flag awarded, stony seas and Kalkan town, formerly known as Kalamaki. It offers holiday alternatives that bring together the world-famous Patara Beach and endless beauties.
Beauties not limited to Patara Beach; Kaputaş Beach, Seyrekçakıl Beach or its own Public Beach are among the places we would definitely recommend to see by providing access as well as offering different alternatives such as Sidyma Ancient City and Patara Ancient City for those who want to explore historical textures. With Kalkan Antalya Airport transfers, you can reach the mentioned points or nearby accommodation facilities or request a transfer to any of the numerous beauties on our route, Kalkanviptransfer.com is at your service to start your holiday right away with the sun and coolness of the.
Transfer Distance from Antalya Airport to Kalkan
Kalkan, which was founded 2500 years ago and has hosted countless civilizations, has proven how valuable and efficient it is throughout history; Although the transfer distance from Antalya Airport to Kalkan is relatively long, Kalkanviptransfer.com is among the places you can reach at ideal speeds and times. The distance to Kalkan Antalya Airport is 235 km. While this distance can be covered safely in 3 hours and 15 minutes, while witnessing many unique and unforgettable sights, you are provided with a journey that you will not understand how you passed and you will not get enough.
Kalkan, which opens its doors to those who enjoy both the charming atmosphere of boutique businesses and the numerous opportunities of luxury and five-star hotels with its many hotels, is one of the places you can reach by requesting different stops by our devoted team. In order to maximize accessibility, Kalkan transfers allow you to reach the facility you have chosen for your accommodation without any hassle or waiting, so your holiday starts as soon as you get off the plane.
Kalkan Antalya Airport Transfer Fees
Kalkanviptransfer.com, which charges Kalkan Antalya Airport transfer fees over fixed price tariffs, so that you can control your budget and make a choice in line with your possibilities as well as your needs, demands a fee according to the type of vehicle you prefer for Price determination; Kalkan transfer fee, which is fixed as £85 for a passenger car, £95 for a Vito vehicle and £120 for a Minibus, is determined by calculating the lowest costs for your journey that you will spend in comfort in every sense. .
Kalkanviptransfer.com Transfer You can choose with peace of mind. You can reduce your holiday expenses thanks to the advantages of Kalkan transfer price, which you have to pay in line with your preference, and you can trust our experience, which is one of the reasons why everyone prefers Kalkanviptransfer.com Transfer…